WELCOME
The International House Book Club reads novels by international authors with international settings and/or international themes. The Club meets the third Monday of each month at 7 p.m. at International House for about two hours (there are no meetings in July and August). Through facilitated discussion, we share a love of reading and learn about diverse cultures. Our only requirement is that you read the book beforehand. You do not need to register for the club or RSVP for a meeting. Parking is free. Come casually dressed. Please do not bring food or drink unless announced in advance. Questions? Contact us at info@ihclt.org.
International House Book Club members receive a 20% discount at Park Road Books.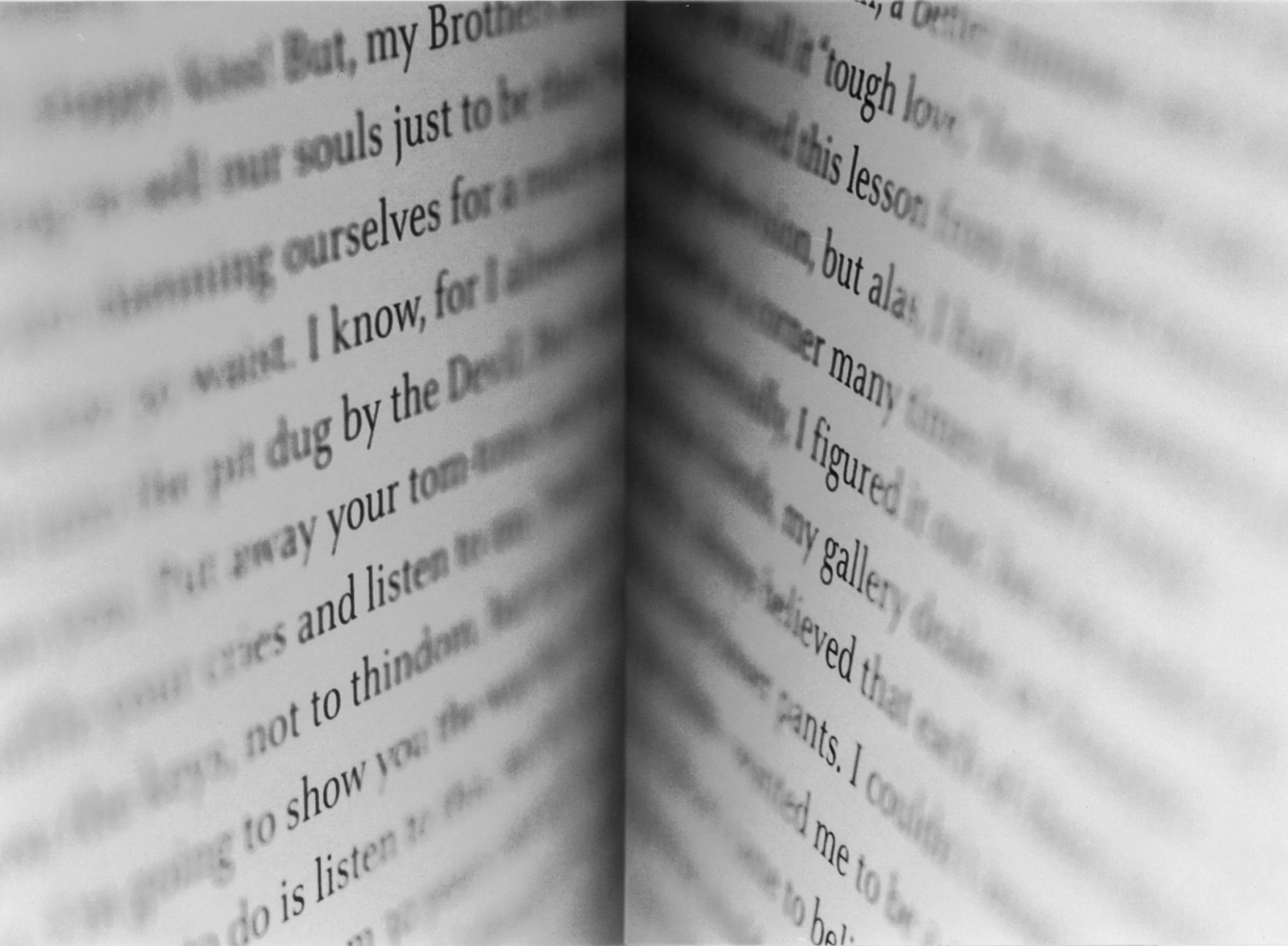 2017 International Book Club Selections
JANUARY 16 - The Lazarus Project by Aleksandar Hemon
Compared to Nabokov, Conrad and Rushdie with only one novel and a short story collection to his credit, Aleksandar Hemon, descendant of Ukrainian emigrants to Yugoslavia and a native of Sarajevo, Bosnia, tells the brief life of Lazarus Averbuch, a Jew and recent East European transplant who escaped a pogrom in Moldova only to be mistaken for an anarchist and shot down at age 19 by Chicago Police in 1908. With striking parallels between the U.S. war against anarchism a century ago and its war against terrorism today, this novel invites us to question police shootings and how we, a nation of immigrants, treat struggling immigrants on our shores. Comparing Lazarus with the life of Vladimir Brik, a Bosnian writer in the U.S. who travels to the Ukraine and Sarajevo after the Bosnian War to research a book on Lazarus, "The Lazarus Project" combines Bosnia's tragic history with a thoughtful study of displacement and solitude. The story is filled with humor and hope, enlivened by Bosnian and Jewish jokes, at the same time it is filled with missed connections and aching ironies.
FEBRUARY 20 - Elephant Company: Story of an Unlikely Hero by Vicki Croke
James Howard "Billy" Williams, whose uncanny rapport with the world's largest land animals transformed him from a carefree young man into the charismatic war hero. Williams came to colonial Burma in 1920, fresh from service in WWI work as a "forest man" for a British teak company. Mesmerized by the intelligence, character, and even humor of the great animals who hauled logs through the remote jungles, he became a gifted "elephant wallah." Part biography, part war epic, and part wildlife adventure, Elephant Company is an inspirational narrative that illuminates a little-known chapter in the annals of wartime heroism.
MARCH 20 - A Man Called Ove by Fredrik Backman
Meet Ove. He's a curmudgeon—the kind of man who points at people he dislikes as if they were burglars caught outside his bedroom window. He has staunch principles, strict routines, and a short fuse. People call him "the bitter neighbor from hell." But must Ove be bitter just because he doesn't walk around with a smile plastered to his face all the time? Behind the cranky exterior there is a story and a sadness. So when one November morning a chatty young couple with two chatty young daughters move in next door and accidentally flatten Ove's mailbox, it is the lead-in to a comical and heartwarming tale of unkempt cats, unexpected friendship, and the ancient art of backing up a U-Haul. All of which will change one cranky old man and a local residents' association to their very foundations.
APRIL 17 - Purple Hibiscus by Chimamanda Ngozi Adichie
Fifteen-year-old Kambili's world is circumscribed by the high walls and frangipani trees of her family compound. Her wealthy Catholic father, under whose shadow Kambili lives, while generous and politically active in the community, is repressive and fanatically religious at home. When Nigeria begins to fall apart under a military coup, Kambili's father sends her and her brother away to stay with their aunt, a University professor, whose house is noisy and full of laughter. There, Kambili and her brother discover a life and love beyond the confines of their father's authority. The visit will lift the silence from their world and, in time, give rise to devotion and defiance that reveal themselves in profound and unexpected ways. This is a book about the promise of freedom; about the blurred lines between childhood and adulthood; between love and hatred, between the old gods and the new.
MAY 15 - White Hunger by Aki Ollikainen
1867: a year of devastating famine in Finland. Marja, a farmer's wife from the north, sets off on foot through the snow with her two young children. Their goal: St Petersburg, where people say there is bread. Others are also heading south, just as desperate to survive. Ruuni, a boy she meets, seems trustworthy. But can anyone really help? This extraordinary Finnish novella questions what it takes to survive.
JUNE 19 - The Sympathizer: A Novel by Viet Thanh Nguyen
Viet Thanh Nguyen's The Sympathizer brilliantly draws you in with the opening line: "I am a spy, a sleeper, a spook, a man of two faces." It's thrilling, rhythmic, and astonishing, as is the rest of Nguyen's enthralling portrayal of the Vietnam War. The narrator is an undercover communist agent posing as a captain in the Southern Vietnamese Army. Set during the fall of Saigon and the years after in America, the captain spies on the general and the men he escaped with, sharing his information with his communist blood brothers in coded letters. But when his allegiance is called into question, he must act in a way that will haunt him forever. Political, historical, romantic and comic, The Sympathizer is a rich and hugely gratifying story that captures the complexity of the war and what it means to be of two minds. Pulitzer Prize winner.
SEPTEMBER 18 - Midnight's Children by Salmon Rushdie
Both humorous and heartbreaking, this 1980 Rushdie masterpiece draws you into the rich fictional history of the Aziz family, as well as the equally rich history of India. "Midnight's Children" is about the one thousand and one children with magical powers, born in the first hour after the birth of India as a nation and their self-described leader Saleem Sinai. The novel traces him (and them) through childhood, the creation of Pakistan, and beyond. The novel reveals itself in layers, with recurring themes and motifs that grow in extremely deep and powerful meanings. The language is beautiful and lyrical, and the plot is highly detailed. Dreams and history are intertwined, creating a work both of this world and beyond.Rushdie, the ultimate architect in plot building, has the eye for detail of a miniaturist, but writes in epic sweeps, fitting in countless lives and actions. An allegory spiced with satirical commentary on the political course of modern India and the in-fighting of its various social and religious factions, this winner of the Booker Mann prize is an endlessly inventive book with a cheeky sense of humor, filled with wild, exotic imagery.
OCTOBER 16 - Ruins by Achy Obejas
Set in 1994, when Cuba allowed its citizens to leave the country for the United States on anything that would float, "Ruins" is a touching look at Havana and the failed revolution of 1959. Usnavy Martin Leyva, named for the ships near Guantanamo Bay, has always lived ninety tantalizing miles away from the United States. Unlike many of his neighbors, however, Usnavy truly believes in Castro's Revolution. An honest man working at a bodega where the shelves are bare, he has to tell people with ration cards that there is no bread, eggs or milk. Offered a chance to escape to the US, he refuses. The brightest spot in Usnavy's life, apart from his daughter, is an enormous multi-colored dome lamp inherited from his mother. On the night that his best friend departs for the US, Usnavy discovers a small, broken but beautiful lamp at a collapsed construction site. His quest to fix the little lamp brings him into contact with glass artisans and the history of a missing Tiffany lamp designed for the entrance to the Presidential Palace. Could UsNavy's lamp be the fabled missing Tiffany and will its sale fix his familiy's ruined lives?
NOVEMBER 20 - The Door by Magda Szabo
A writer's intense relationship with her servant - an older woman who veers from aloof indifference to inexplicable generosity to fervent, implacable rage - teaches her more about people and the world than her long days spent alone, in front of her typewriter. With a mix of dark humor and an almost uncanny sense of the absurd, Szabo traces the treacherous course of a country's history, and the tragic course of a life.
2016 International Book Club Selections
JANUARY 18 - The Leopard by Tomasi Di Lampedusa
Set in the 1860s, The Leopard tells the spellbinding story of a decadent, dying Sicilian aristocracy threatened by the approaching forces of democracy and revolution. The dramatic sweep and richness of observation, the seamless intertwining of public and private worlds, and the grasp of human frailty imbue The Leopard with its particular melancholy beauty and power, and place it among the greatest historical novels of our time.
FEBRUARY 15 - A Tale for the Time Being by Ruth Ozenki
In Tokyo, sixteen-year-old Nao has decided there's only one escape from her aching loneliness and her classmates' bullying, but before she ends it all, Nao plans to document the life of her great-grandmother, a Buddhist nun who's lived more than a century. A diary is Nao's only solace—and will touch lives in a ways she can scarcely imagine. Across the Pacific, we meet Ruth, a novelist living on a remote island who discovers a collection of artifacts washed ashore in a Hello Kitty lunchbox—possibly debris from the devastating 2011 tsunami. As the mystery of its contents unfolds, Ruth is pulled into the past, into Nao's drama and her unknown fate, and forward into her own future. Full of Ozeki's signature humour and deeply engaged with the relationship between writer and reader, past and present, fact and fiction, quantum physics, history, and myth, A Tale for the Time Being is a brilliantly inventive, beguiling story of our shared humanity and the search for home. (~Goodreads)
MARCH 21 - Dead Wake: The Last Crossing of the Lisutania by Erik Larson
Dead Wake: The Last Crossing of the Lusitania by Erik Larson is published to coincide with the 100th anniversary of the sinking of the luxury ocean liner Lusitania. It is a fiercely gripping historical non-fiction that sheds much light not only on its immediate subject but also on other relevant topics of the period such as World War I, Europe, America and the politics of the time. It is difficult to put down Dead Wake once you get started. As only he can, Larson's history comes alive through the pages of this captivating book.
APRIL 18 - The Death of Artemio Cruz by Carlos Fuentes
The violent society of Mexico in the 19th century produced the 1910 Revolution that laid the foundations for a modern nation after 1920. The revolution devoured its dreamers, as revolutions do, so that it was co-opted by the most violent, least idealistic types, who arranged Mexican society to their benefit. For the winners, as the century wore on, it seemed as if personal luxuries loomed far larger than social justice. For them, the ruthless grab for power turned out to be a successful gambit. Artemio Cruz is such a successful individual. Determined to let nothing stop his rise to the top, he took advantage of every chance brought to him by the tides of war and political intrigue. The backward-forward nature of the narrative, the wordy lyricism interspersed with terse action sequences, create a highly intellectual, cleverly-constructed novel. It encapsulates 70 turbulent years of Mexican history, from 1889 to 1959, and at the same time, is a poetical, psychological study of an individual that can have few peers in the realm of modern literature. Through a series of flashbacks Fuentes portrays an admirable hero of the Revolution and who he later became. Often an unattractive personality, Artemio Cruz proves complicated. Fuentes has written a masterpiece: one of the great novels of the 20th century for which he won the Nobel Prize.
MAY 16 - The Garden of Evening Mists by Tan Twan Eng
Yun Ling Teoh, the scarred lone survivor of Japanese wartime camp now a supreme court judge during Malayan reconstruction seeks to build a Japanese garden to honor her sister who died in the war camp. She asks Aritomo, an exile, formerly gardener to the Emperor who lives in the Malayan Highlands, to build her one. He refuses but will take her on as an apprentice to restore his garden. Despite her hatred of the Japanese, she is intimately drawn to the gardener and his art. As they work, communist guerrilla war rages around them. But the Garden of Evening Mists remains a place of mystery. Who is Aritomo? How did Yun Ling survive the war camp? The secrets of this quiet novel unfold like the mists in the garden. Winner of Walter Scott prize for historical fiction and Man Asian prize.
JUNE 20 - I am Malala by Malala Yousafzai
"I come from a country that was created at midnight. When I almost died it was just after midday."" I AM MALALA is the remarkable tale of a family uprooted by global terrorism, of the fight for girls' education, of a father who, himself a school owner, championed and encouraged his daughter to write and attend school, and of brave parents who have a fierce love for their daughter in a society that prizes sons. When the Taliban took control of the Swat Valley in Pakistan, one girl spoke out. Malala Yousafzai refused to be silenced and fought for her right to an education. When she was fifteen, she was shot in the head at point-blank range while riding the bus home from school, and few expected her to survive. Instead, Malala's miraculous recovery has taken her on an extraordinary journey from a remote valley in northern Pakistan to the halls of the United Nations in New York. At sixteen, she became a global symbol of peaceful protest and the youngest nominee ever for the Nobel Peace Prize. I AM MALALA will make you believe in the power of one person's voice to inspire change in the world."
SEPTEMBER 19 - All the Light We Cannot See by Anthony Doerr
Marie-Laure lives with her father in Paris. When she is 6, she goes blind, and her father builds her a model of their neighborhood so she can memorize it with her fingers and navigate the real streets. When the Germans occupy Paris, they flee to the Britanny coast. In Germany, an orphan boy, Werner, grows up enchanted by a crude radio. He becomes a master at building and fixing radios, a talent that makes him a highly specialized tracker of the Resistance. Werner travels to Saint-Malo, where his path converges with Marie-Laure. Winner of 2015 Pulitzer.
OCTOBER 17 - Colorless Tsukuru Tazaki and His Years of Pilgrimage by Haruki Murakami
Colorless Tsukuru Tazaki and His Years of Pilgrimage, the new novel from "Japan's greatest living novelist," finds Haruki Murakami straying from the mystical realism for which his postmodern novels are known, and returning to a simpler but deceptively thoughtful structure typical of his earlier work. This book sold over a million copies in its first week on sale in Japan, and seems likely to make a similarly large splash in the U.S. The story follows the plight of train station engineer Tsukuru Tazaki, who is suddenly exiled from a group of his four closest friends and must cope with his feelings of emptiness and inconsequence. With his characteristically sparse prose and eye for negative space in relationships, Murakami shows readers a man on a mission to find out where he went wrong.
NOVEMBER 21 - Euphoria by Lily King
In 1933, the anthropologist Margaret Mead took a field trip to the Sepik River in New Guinea with her second husband; they met and collaborated with the man who would become her third. King has taken the known details of that actual event and created this exquisite novel, her fourth, about the rewards and disappointments of intellectual ambition and physical desire. The result is an intelligent, sensual tale told with a suitable mix of precision and heat. Winner of the 2014 Kirkus Prize; Winner of the 2014 New England Book Award for Fiction; A Finalist for the National Book Critics Circle Award.